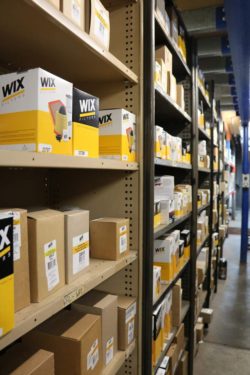 Filters Plus is an Australian family owned and operated business specialising in filters, oil, coolant, and workshop supplies for a range of applications.
With over 40 years of experience in the Automotive, Transport and Earthmoving Industry, and over 20 years of experience in supplying these industries with their filtration and workshop needs, Filters Plus has earned a reputation for providing customers with high quality products at competitive prices.
Our experienced team are dedicated to providing reliable customer service and product advice. We supply our products Australia-wide with overnight delivery to major cities.
We'll help you find the right filter for the right application, including Air Filters, Coolant Filters, Fuel Filters, Hydraulic Filters, Oil Filters and Automotive Filters. Additionally, Filters Plus specialises in oil and coolant for most applications, heavy duty exhausts, dispensing equipment, and workshop consumables (such as rags, spill kits, truck wash, hand cleaners and more).
We value our clients and endeavour to provide quality products and services that offer ongoing value to our customers.
Community Involvement
Filters Plus is a proud supporter of the Rapid Relief Team (RRT), whose volunteers work together with some of Australia's leading charities. You can learn more about their fantastic work here.
We are also proud supporters of the McGrath Foundation, whose aim is to make life that little bit easier for individuals and families experiencing breast cancer. You can get involved with this amazing foundation here.
Bartec
Filters Plus' sister company, Bartec, are Wollongong's local specialists in vehicle accessories. They supply and fit seating, windows, racking, steps, trays and more for cars, vans and 4WDs. Get in touch with the Bartec team for a great range of custom solutions for your vehicle.